A Weekend of Self-Exploration and Discovery
***
Dates: 4/24 late afternoon/evening through 4/26 mid-morning
Location: Ancient Yoga Center
Early bird registration open:  Register Now
The MFN | Circles of Men Austin Retreat is a weekend of self-exploration and discovery.  This weekend event is an opportunity to more deeply awaken, strengthen, and embrace meaning, from a knowledgeable place…within.
This Retreat promises to be a weekend that will reconnect you to your highest dreams and aspirations. Participants will leave feeling refreshed, recharged and recommitted to their highest values.
The MFN | Circles of Men Austin Retreat is held at the Ancient Yoga Center, on the picturesque grounds of Radha Madha Dham, in Austin Texas.
The program begins on Friday afternoon at 4:00 with a communal dinner at the Salt Lick BBQ Restaurant, followed by an evening of setting intentions for the weekend. (For non-meat eaters, a vegetarian meal will be served Friday evening and the balance of the weekend.)
We will also practice building burning enthusiasm for self-study, as you build a community of support with your fellow participants. The evening is designed to help participants move "from the head to the heart" as they gain clarity on their individual goals for the weekend.
On Saturday our experienced facilitators utilize cognitive, didactic interactive modalities to facilitate deep, psycho-spiritual experiences. There will be shamanic exercises, guided meditations, journaling, hiking, Yoga, and contemplation used as tools for integration. 
This experience is more dynamic than the normal contemplative conversations. The whole event is action-oriented. Participants will actually experience new ways of being in relationship with the world. It can be an experience of healing past experiences that may have interrupted attempts to show up compassionately in the present.
Non-Denominational and Interdenominational.
The MFN | Circles of Men Austin Retreat fosters spirituality but brings in no religious doctrine, no "secret handshake," and these men do not seek to fix one another. It is open to all men seeking greater self-knowledge on the idea of meaning.
Facilitators: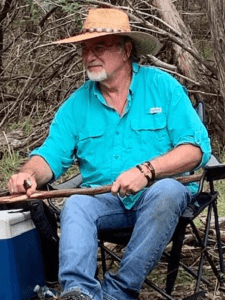 Clay Boykin is the founder of the Men's Fellowship Network: Circles of Men Project and is currently developing a global Men & Boys Sector/Initiative for Karen Armstrong's Charter for Compassion. He is collaborating with International Peace Initiatives in Kenya, and is a facilitator with Gender Equity & Reconciliation International whose focus is to support deep healing between men and women. Clay is the author of: Circles of Men: A Counter-Intuitive Approach to Creating Men's Groups. He is a former Marine officer and corporate change agent with over 40 year's experience as a servant leader. 
Christopher Howell is a Licensed Massage Therapist, Registered Yoga Therapist-200 and founder of YogaHike™. He takes pride in providing clients with the opportunity to activate the deep, self-healing, properties which are available when clients are afforded optimal conditions, using breath, body awareness and mindfulness.
Larry Malone has been a psychotherapist for over forty years, working in diverse settings including juvenile corrections, chemical dependency, conscious masculinity, and marriage and family therapy. He has an acute interest in experiential teaching in support of personal and psycho-spiritual growth.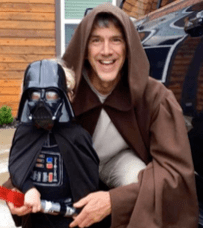 John Strubberg has a master's degree in Counseling Education and has over 38 years' experience in public education working with students & parents in coaching sports, personal growth, parent training and stress management. He has been involved with Men's group work for the past 4 years.
Skip Swies has taught personal growth seminars to individuals, couples, and veterans for over 30 years. He co-created and facilitated a course entitled Finding the Father for men which he ran for ten years. He has been involved in men's work since the early 80's.