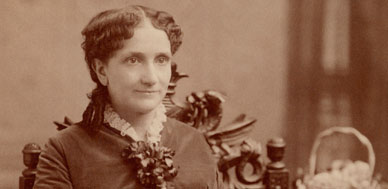 Mary Baker Eddy (July 16, 1821 – December 3, 1910) was the founder of Christian Science, a new religious movement, in the United States in the latter half of the 19th century.
Eddy wrote the movement's textbook, Science and Health with Key to the Scriptures (first published 1875), and in 1879 founded the Church of Christ, Scientist. She also founded the Christian Science Publishing Society (1898), which continues to publish a number of periodicals, including The Christian Science Monitor (1908).
In this "Conversation with Mary Baker Eddy," Christian Science lecturer Chet Manchester is joined by voice-over artist, Anne Early, who reads from Eddy's historic papers to offer a fresh look at a woman whose ideas about religion and health are more relevant than ever.
https://youtu.be/TQ7-JFp_cfM
The Development of New Thought